You have expressed an interest in purchasing a Pudelpointer puppy from me. I want to take the opportunity to ask a few questions of you, to tell you what you can expect from me and express my hopes for you and your puppy should you purchase one.
First, my questions:
Why have you chosen to buy a Pudelpointer?
What do you plan to do with your Pudelpointer?
Where will you keep your pup?
Will it be a family dog?
Do you plan to breed your pup in the future?
Are you familiar with NAVHDA? Is there a chapter near you? Will you train and/ or test your dog through NAVHDA?
Do you have a color preference? If so what? Brown or black.
Do you have a gender preference? If so, what?
What To Expect
If you buy a pup from me you can expect a healthy pup that has received the age appropriate wormings and shots. It will be microchipped and registered with NAVHDA. You will receive a pedigree. The puppy will be registered as breeding restricted. This restriction will be rescinded when your dog has met the following guidelines: https://panamericanpudelpointers.com/breeding-restriction/
I will replace a dog that is diagnosed with bad hips through Penn-Hip. If the hips do not pass OFA I reserve the right to have the x-rays evaluated by a veterinarian of my choosing to determine if the poor rating was due to poor hips or poor technique when the x-rays were taken. If it is poor hips I will replace the pup with one from a future breeding. I will not stand behind any dog if it has been spayed or castrated.
Your Pup's Food
I will be feeding your puppy Purina Pro Plan ADULT food. It is a good quality food and available nearly everywhere. I strongly suggest that you keep your pup on adult food and not a puppy food.
Exposure and Socialization
All of the puppies I sell will have been thoroughly exposed to adults, fields, woods, water, other adult dogs, loud noises including distant gunfire and birds.
This does not mean that they will swim, hunt and point at eight weeks of age, but rather that they have been exposed to a wide range of experiences and will be well adjusted to many of the things that one might expect them to encounter in life after Panamerican kennel.
See Your Vet
On your part, I strongly suggest that you see a veterinarian within a week of acquiring your new puppy to get a thorough health test and to get on a schedule of wormings and shots that your Vet recommends.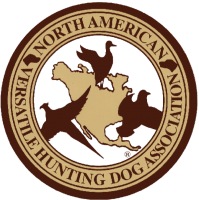 NAVHDA (North American Versatile Hunting Dog Association)
I hope that you will join a chapter of NAVHDA if you haven't already. You will find a group of dog trainers that can and will help you develop your puppy into a topnotch hunting dog. You will also find a group of people that are some of the nicest people you will know.
Breeding Your Dog
Finally, if you should decide you would like to breed your Pudelpointer in the future please, for the sake of the breed, please adhere to at least these guidelines: https://panamericanpudelpointers.com/breeding-restriction/. I would encourage you to talk with one or more experienced breeders, and be ready to listen to them when they tell you whether or not your dog can make a contribution to the breed's gene pool.
I do place a breeding restriction on new pups, pending you accomplishing a few things with your dog. You can learn more about it here.
When to Pick Up Your Puppy
One last thing: You will need to be able to pick up your puppy or take shipment of your pup between 7 weeks and 8 weeks of age.
A few days early will work, but late will not. If you cannot do this or don't pick up the puppy on time, I will sell it to another customer and keep your deposit.
Deposits ($200) are non-refundable.
Contact Me – Let's Talk More
Please respond to me by email through this website, and let me know if you are still interested in acquiring a pup from Panamerican Pudelpointers. Send answers to my questions (above), and let me know that you are in agreement with my terms. Once the pups are born and prove healthy I will then contact you and let you know if there is a pup from this litter for you.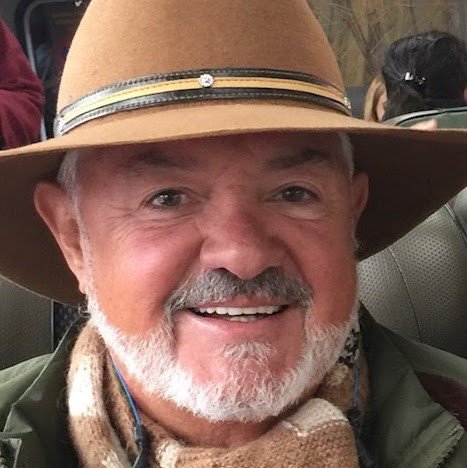 Thank you. I hope to hear from you soon.
Leo Perez