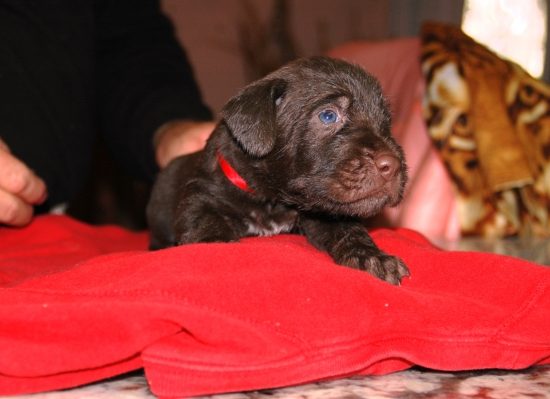 As is any good breeder involved in this wonderful breed, I'm very serious about keeping the Pudelpointer the pre-eminent versatile hunting dog that it is. So I place a breeding restriction on new pups until you can meet a few objectives that help ensure that only sound examples of the Pudelpointer are produced. This is a common practice with serious breeders, not only of the Pudelpointer, but any of the great versatile breeds:
Males and females must prize I, II or III in a NAVHDA Utility Test. Foreign or equivalent test may be substituted.
Certified to be free of hip dysplasia.
Free of any temperament disorders.
Free of genetic defects.
Note: Breeder keeps the right of breeding refusal.
If you cannot agree to this breeding restriction, please do not pursue acquiring a puppy from me.